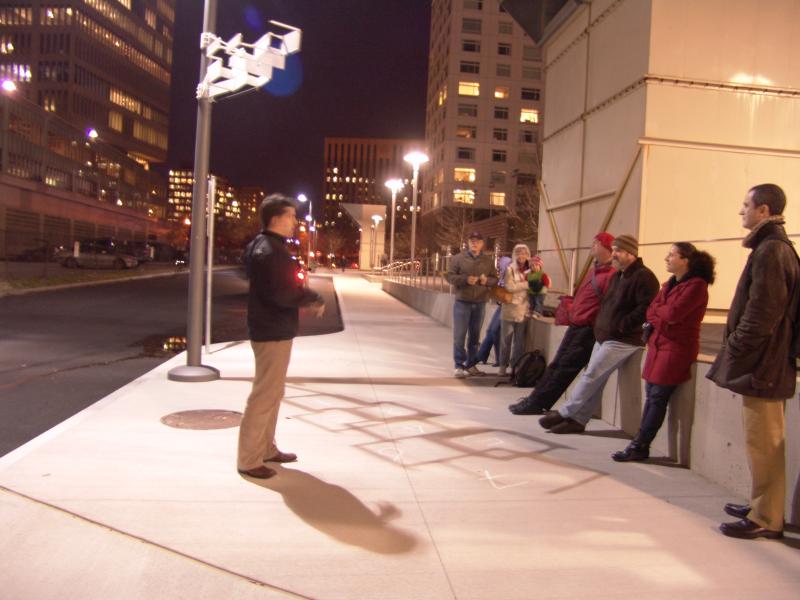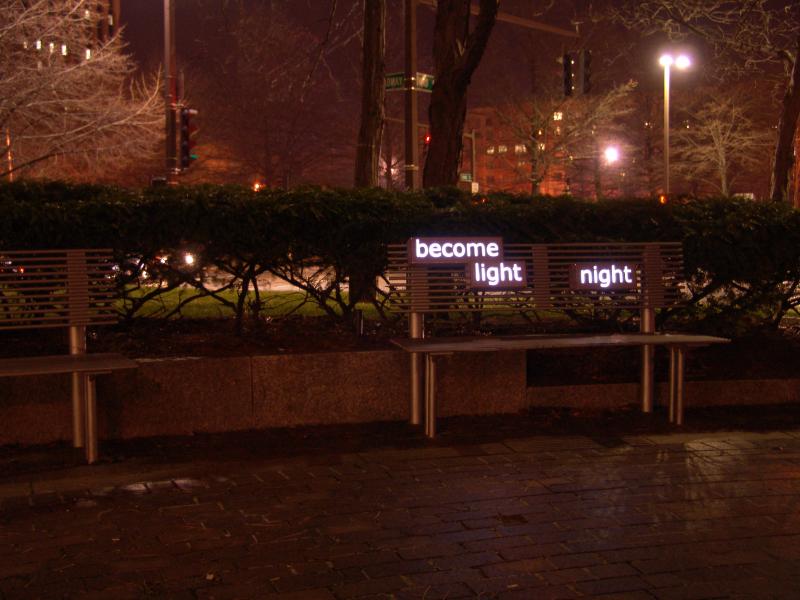 We are creatures of the day, but night is part of us and shapes our social, cultural and economic lives. Night is ubiquitous, predictable, and inevitable, yet we largely ignore it. This class will explore the world of night and the city as a context for interaction design and investigate ways of creating and imagining new and exciting urban experiences through new technologies, innovative interaction scenarios, and urban design interventions.
The seminar has two objectives: (1) explore the theme of nighttime and the city through multiple disciplinary lenses; and (2) support project-based interventions that rethink how urban lighting and display and other new technologies might transform the experience of the city at night.
The seminar will explore the many facets of nighttime in urban environments through different disciplinary lenses ranging from analytical approaches in psychology, sociology, environmental studies, and history to design approaches in human-computer interaction, interaction design, urban design, planning, architecture, and lighting design. Our focus will be on the personal human experience in different nighttime contexts. Topics will include: the physiological perception of light and dark; the psychological perception and experiential effects of light on human beings individually and in social settings; history of night; sociology of night; technology and the development of lighting; night and the city; and creative use of lighting in urban settings.
Students will be encouraged to explore the technological innovations that designing for nighttime holds. In collaboration with Media Lab sponsors (Philips Lighting and Philips Color Kinetics), we will also experiment with the creative uses of LED lighting and different types of control systems. Students will reflect critically on the use of current technologies and propose alternative uses, approaches and systems.
Fall 2009, Fall 2010: We co-instructed this new interdisciplinary course at the MIT Media Lab. Designed curriculum, developed lectures and activities, coordinated student final projects (full-scale on-site installations). Students focused on a location of their choice in Cambridge near MIT campus