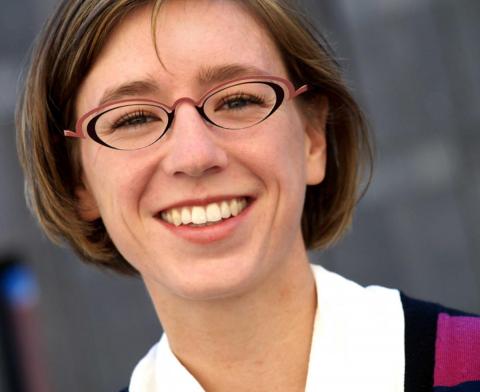 (Photo Credit: Chris Pfaff, Vienna, AT)
Susanne Seitinger leads Smart Communities marketing in the Verizon Business Group. She works with her team to help civic leaders to solve key city challenges across transportation, public safety, and infrastructure. Prior to joining Verizon, Susanne led public sector marketing in the United States for Signify (formerly Philips Lighting) after holding various positions of increasing responsibility in R&D, innovation, and segment management and marketing. She worked on key projects like relighting the Zakim Bridge in Boston and smart cities messaging in the company's fastest-growing segment.
Susanne holds a BA from Princeton University as well as a Master's in City Planning and a PhD from MIT. Her dissertation Liberated Pixels: Alternative Narratives for Lighting Future Cities explored the aesthetic and interactive potential for future lighting and display infrastructures. Susanne is a sought-after subject-matter expert on the future of light and smart cities. She also serves on the Board of Directors of the Illuminating Engineering Society, the premier professional society for lighting in the Americas. When she isn't out learning from cities, she lives with her husband and twins in Brookline, MA.
Contact Information:
Susanne Seitinger, PhD
313 Tappan Street, Apt. 3, Brookline, MA 02445, USA
susanne[at]media[dot]mit[dot]edu
Mobile personal: +1 (718) 753-2854