Submitted by

Susanne Seitinger

on Fri, 2017-08-11 11:41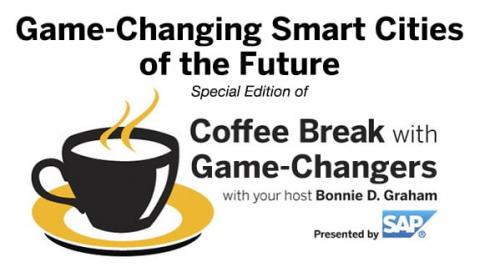 Fun news show with SAP Voice of America radio show. 
The buzz: "Life is all about seating and lighting" (Graydon Carter). By 2050, 70+% of the world will live in cities. How to brighten the lives of concentrated populations? Energy-efficient LED lighting is transforming urban lighting infrastructures into information pathways that collect and share data and insights that drive the smart city. Connected lighting can even be a backbone for IoT functionality. See? The experts speak. Susanne Seitinger, Philips Lighting: "The proliferation of zoning regulations in the twentieth century […] has disabled local innovation and growth, frozen the city in time…the Brittle City" (Richard Sennett). Matthias Weis, SM!GHT: "Persistence is very important. You should not give up unless you are forced to give up" (Elon Musk). Marlyn Zelkowitz, SAP: "Cities have the capability of providing something for everybody, only because, and only when, they are created by everybody" (Jane Jacobs). Join us for You Light Up My Life: Smart Cities, Smart Lighting.
https://www.voiceamerica.com/episode/98255/you-light-up-my-life-smart-ci...